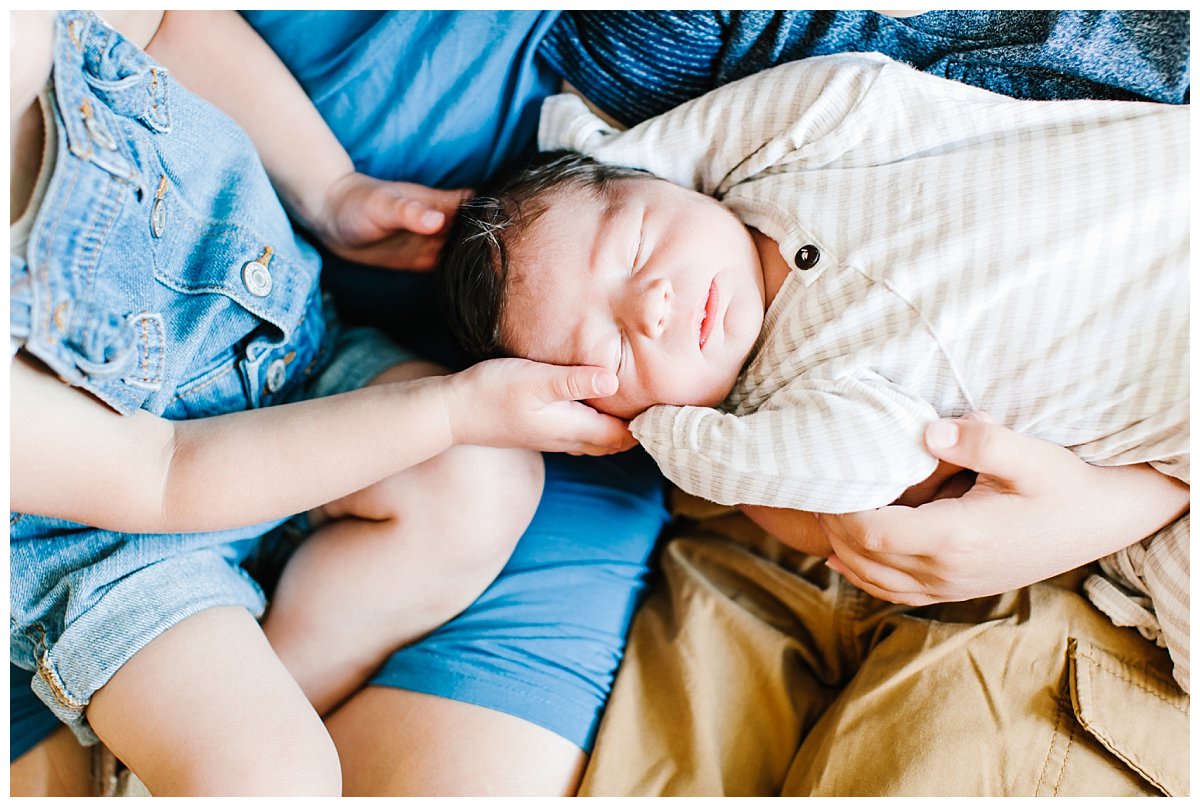 Months ago, Kaily and Jake asked their little Reed what they should name his baby brother. And somehow the name Luke stuck! It wasn't Kaily's first choice, but as soon as she saw her little boy, she kept saying "he really is a Luke!!" Little baby Luke's Fresh 48 Newborn Session in the Intermountain Heath Care in Murry, Utah was about as precious as it could get with his two older siblings constantly hugging him, caressing him, and giving soft kisses while whispering "I love you baby Luke."
I heard Kaily say over and over again, both on Friday night after the birth, and Saturday during our Fresh 48 Newborn Session "I am so so happy. I am so happy." I couldn't help but cry because I could feel it too!! I remember when my little Evelynn came to make our little family of four a family of five and it felt as though my heart was about to burst!!
I also loved watching Kaily with her children. She is so nurturing and sweet with them. Holding them close and telling them how special they are and how much she loves them. She even thoughtfully prepared a gift for Millie and Reed for at the hospital! One day I hope to be as sweet as she is!!
If you are looking for a Utah newborn photographer for your Fresh 48 newborn session, I would love to talk to you! Fill out my contact form and let me know more about what you want to plan!