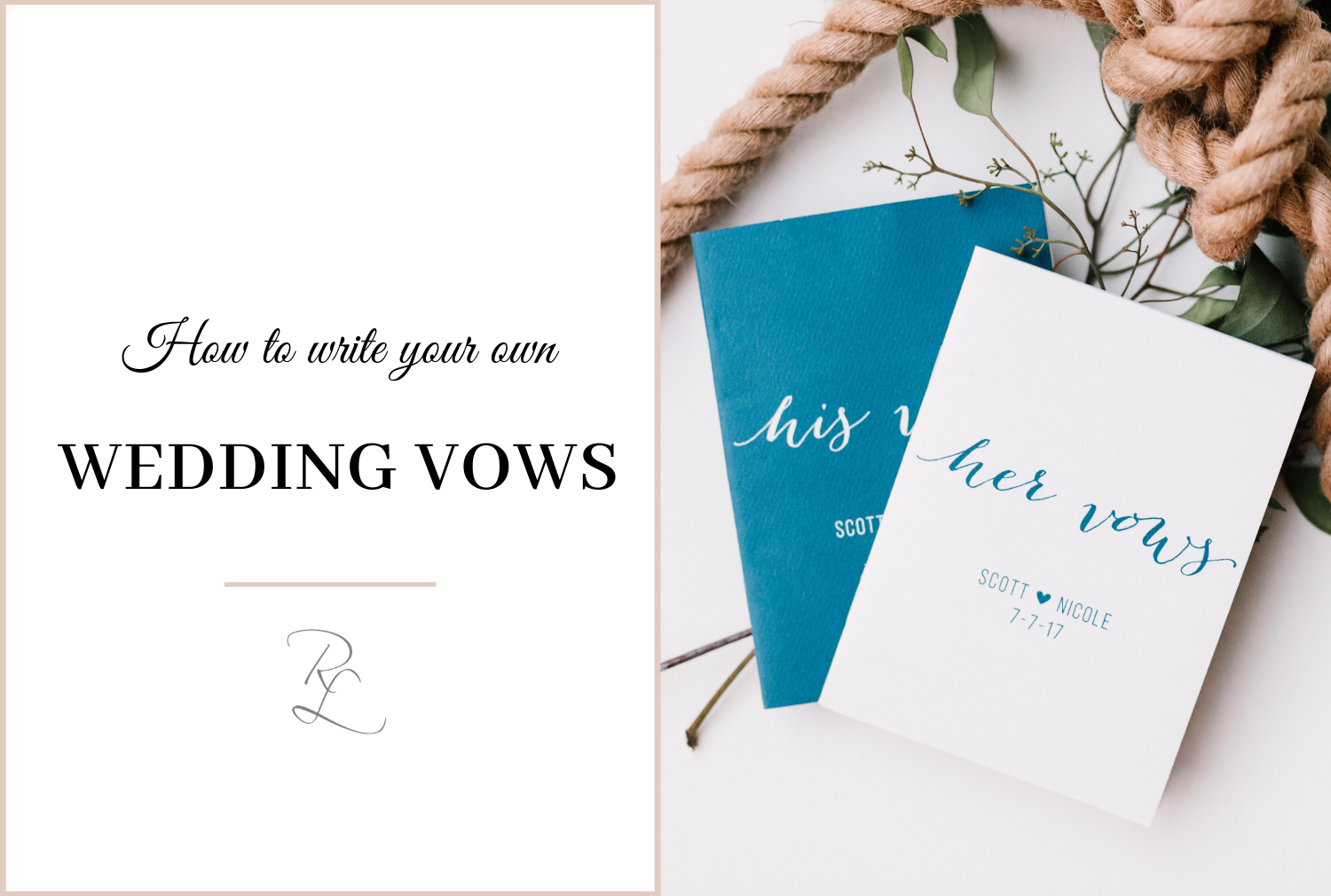 There are many beautiful traditions with deep, heartfelt emotions put into them during wedding ceremonies and receptions that I just love. And one of my personal favorites is when couples write their own vows!
While the "til death do us part" vows are still nice, writing your own vows makes the moment feel far more personal, unique, and meaningful. If you both know that you want to create completely original vows that speak to your love story (and not anyone else's), here are some tips to get you started:
Decide Whether You'll Write Them Together or Separately
There are a couple of ways for you to write your own vows. You can take sit down and write them together so that you both are committing to the same promises.
Or you can write them separately and have your vows to each other be a surprise during the ceremony. This second option can create some authentic emotions in the moment that are so beautiful on camera!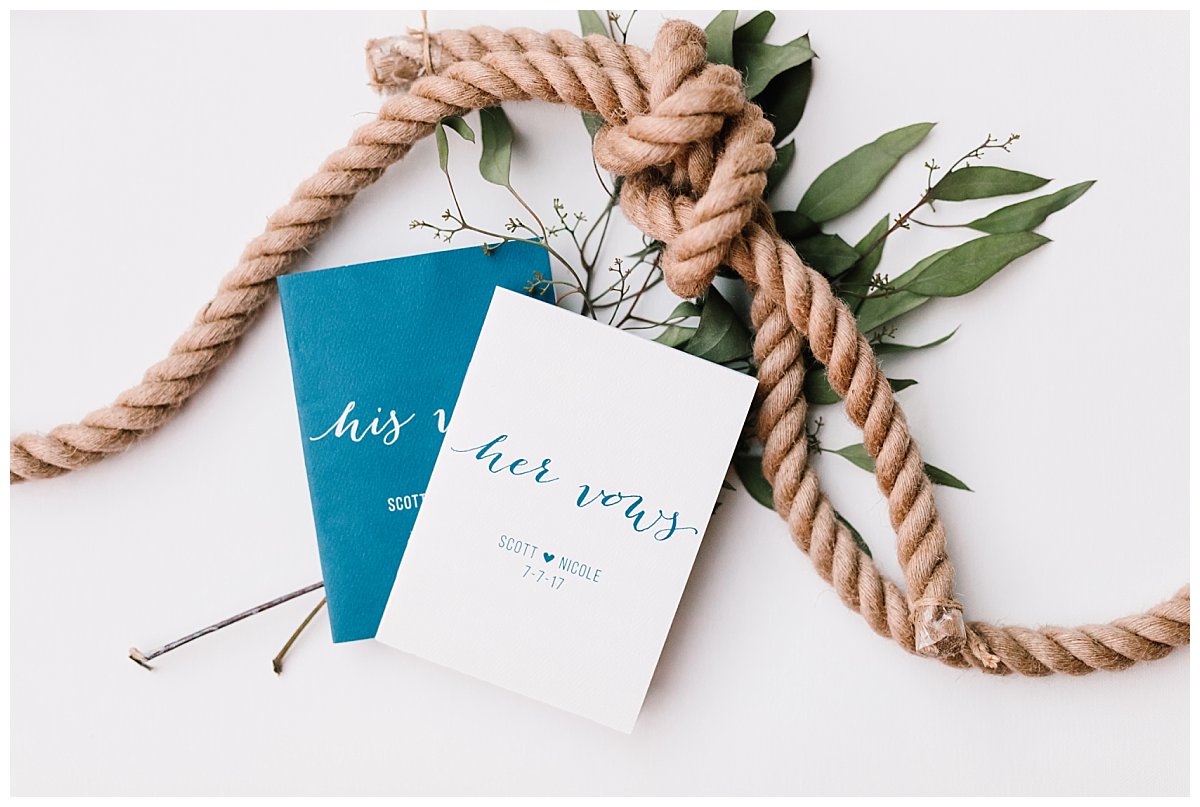 Set Aside Some Time
Even if you wait until the last week or two before your wedding day, you should take some time to dedicate to working on your vows. You don't want to feel rushed, or miss something later on you wish you had included in your vows.
As you get closer to the big day, start to jot down notes on paper or on your computer about what you know for sure you'll want to say to the love of your life. This gives you extra time to revise and move parts around before it's ready to be said aloud.
Speak from the Heart
More than anything else, this is the key piece that gives the vows true meaning. As you write your vows, remember special moments you've shared that you'll never forget about, or how you felt when you first met them.
Think about how you knew they were "the one" or all the ways they've shown you how much they care and are committed to you. Throw in an inside joke or two — laughs always help with the day-of jitters for you both (and your guests will love it!). It's okay to look up some inspiration online if you need to get your creative juices flowing, but do your best to put a spin on whatever you find that tailors the vows you're making to be more about how you feel.
Focus on the Promises You're Making
As much as everyone present may love to hear about funny moments or the traits you love most about your soon-to-be spouse, vows are really about the promises you're making to one another. The commitments of love, trust, respect — and everything else you personally want to promise to each other that isn't covered under to traditional vows of "in sickness and in health."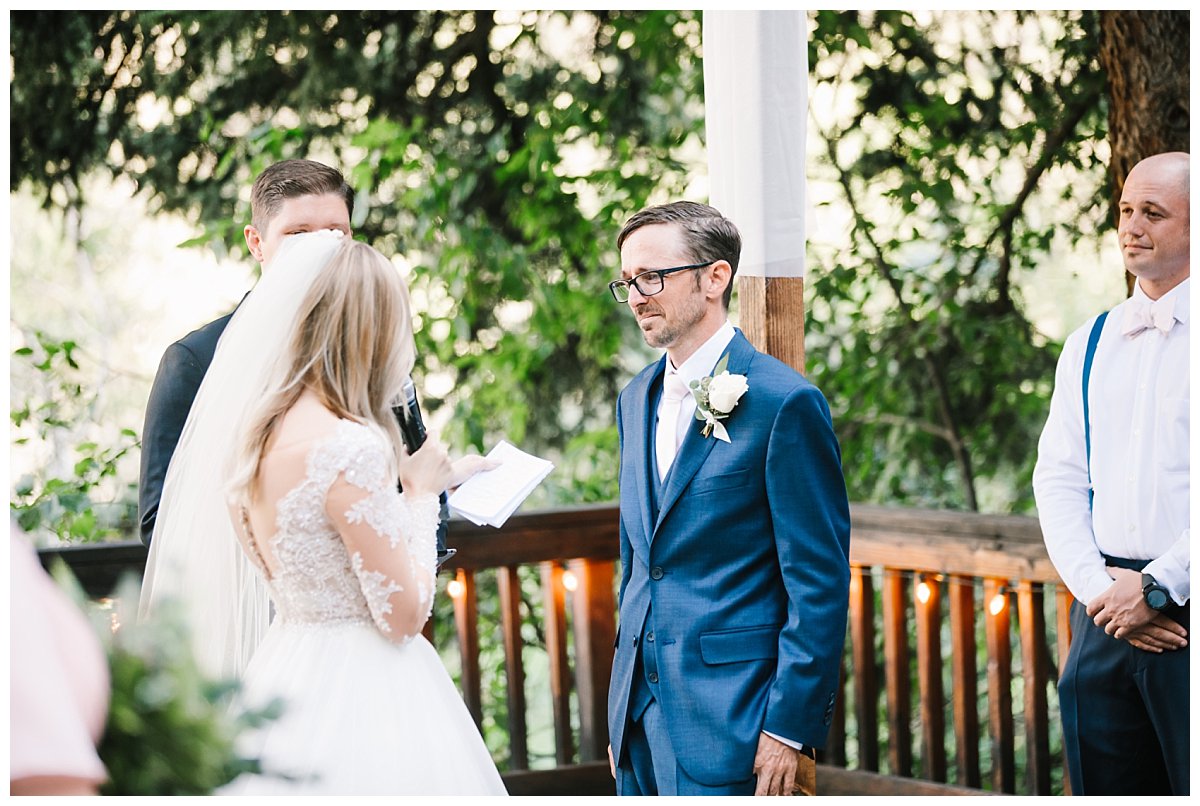 Keep Your Vows Short & Sweet
Some couples may feel pressured to write it all out, but it may help take some of that pressure away if you keep the vows on the shorter side. Even if you both could write a whole book about everything you love about one another, this can make your ceremony feel drawn out, and can even lose a bit of the emotional impact your vows should have.
If it helps, practice reading your vows out loud to yourself or a close friend and time it. If it's over five or ten minutes long, see if there are parts that you can trim or say in fewer words. Choose only the most special memories and promises you want to keep.
And to Capture the Moment, Talk with a Wedding Photographer in Salt Lake City
Rachel Lindsey Photography is the go-to photographer for couples in Salt Lake City who want bright, emotional, and authentic images to remember their luxurious wedding day by. For classic, timeless photographs of your elegant celebration, reach out to Rachel today!