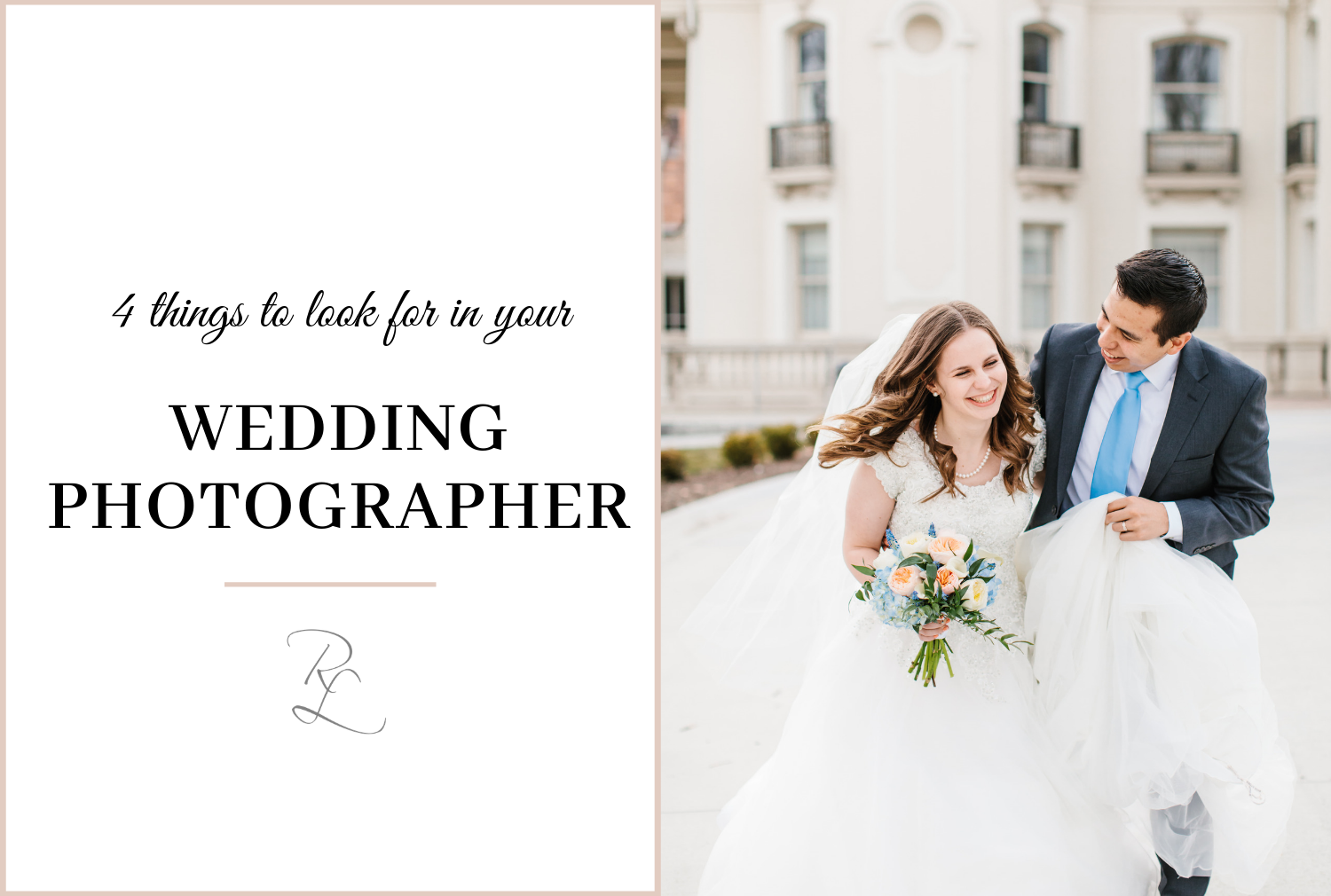 Your wedding day is one of the biggest events of your life! It's such an exciting time to celebrate with the love of your life and everyone else there.
It's also a day you'll want to be able to look back on years from now with photographs that tug at your heartstrings in all the best ways. And if this is really important to you, you'll want a wedding photographer who has the right qualities and experience to capture genuine and beautiful images of the whole event. Here are some of the most important things to look for when hiring a wedding photographer:
1. Compassion & Care
A great wedding photographer isn't just someone who has the talent and skill — it's a person who you'll enjoy working with from the time you reach out for booking through the final delivery and beyond.
Although there are multiple vendors you'll talk to more than once during the wedding planning process, your photographer will be spending the most amount of time before, during, and after the wedding day. This means that you deserve to have a professional who is also personable and cares about you.
2. Experience
…And I'm not just talking about a college degree or experience photographing "friends", either. Wedding photography isn't like your typical portraits at all. There are dozens of factors, scenarios, and lighting challenges that come up throughout the day that only the best in the business know how to handle with ease.
Look for a photographer who has real-life experience photographing dozens of weddings on their own (not just as an assistant photographer to someone else). It can also be a huge help if they've taken the time (like I have!) to expand their education through workshops and courses with other award-winning wedding photographers.
3. Skillset
Experience and personality amount to nothing if photographs aren't in focus, people look stiff, or the editing is all out of date. As you glance through samples of work, pay close attention to how clearly you can see the details or faces in the photographs. Look for a unique or creative approach to the work. Even if you're no art critique, chances are your gut knows that composition and clarity can still make or break a great photograph.
4. Style
Not all styles are alike, and it's important that the style you choose is one you love. It might also be helpful to keep in mind what types of photographs you will still love — even 30 or 40 years from now when some trends may no longer look as nice. When looking through galleries and portfolios, ask yourself: Does this style speak to me upon first glance? Does it make my heart sing? Is the style timeless, and will I still love photographs like these years down the road?
I like to describe my style as bright, emotional, authentic, and classic. I strive to make photographs that feel as naturally beautiful as it was in real life, and if that speaks to you, let's talk more about your vision for the day!